Falconry LEARNING MANAGEMENT SYSTEM
Meet the Learning Platform That Powers the World's smartest learners
Engaging, Effective Learning and Development Software
Falconry LMS is a dynamic set of learning and development tools that helps organisations to deliver employee training and engagement at any scale. With Falconry LMS, employee trainers and learning developers can easily create courses and integrate the systems they need to support employees across the entire organisation.
Benefits of Online Learning
Convenient & Cost Effective
Your organization does not need to pay for travel or accommodation and you do not need time out of the office.
Anytime, Anywhere, Anyplace
Learning is convenient and can be delivered on demand, when and where it is needed, both on and off site.
An online learning environment allows employees to safely master skills before applying them in actual situations.
Learners are able to complete the course at their own speed. The course is designed to help facilitate learning through the content on the assumption that there is no face to face facilitator.
Allows learners to access and review the lessons they need at times convenient to them, and content can be revisited as often as desired within the 12 month license period.
Self-directed learning allows for time to reflect and develop a deeper understanding of the material.
We Take Your Data Seriously
Best-in-classdata centers
Full data privacyand protection
Independentlycertified security
Industry-leadingstorage & recovery
State-of-the-artthreat detection
Whether it's professional development programmes or compliance training, all of the right learning tools are at your fingertips with the world's easiest-to-use LMS.
for training firms in the digital age
Provide engaging learning, customized to your needs
Looking to create on boarding programmes? Deliver compliance training for different teams and departments? Falconry has everything you need to craft learning experiences tailored to your specific needs.
Our Users Rate Us 4.8 out of 5
Celebrating all our customers and their stories. Case studies, live-stream discussions, spotlight videos, customer-created content, and more.
They Believed,
We Delivered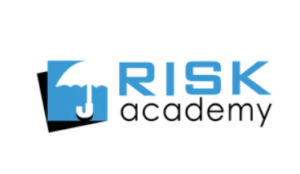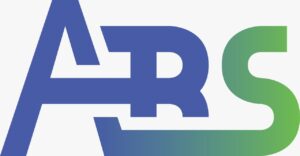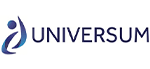 Stay ahead in a rapidly changing world
We are a premier organisation that defines thought leadership in risk management and resilience solutions. We bring together leaders from industry and academia to draw actionable insights on emerging risks and future challenges.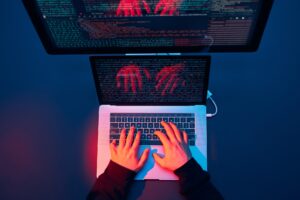 Introduction Awareness of Internet security issues is a benefit to all, from the seasoned systems administrator, to the home user paying a bill online or
Read More »
Whether your people are at the bus stop, in a factory or riding the subway, give them convenient, on-the-go access to mobile learning.
Comprehensive and powerful LMS data in an easy to understand format.
Ensure learner success and make training improvements with reports and dashboards in Falconry. Everything you need to for a robust training program.
Actionable, Impactful Data
Make trainings more impactful using the power of data. With Falconry's reporting tools, you get real, actionable information to make improvements to your courses and to ensure employees are progressing through the material.
Quickly see how many trainees have passed, how many have failed, how many are in progress, and how many never even started a particular course from your easy-to-understand dashboard.
All of the tools you need to make smarter training decisions, including:
Get a quick snapshot of your training progress. Date filters are available to narrow or broaden your focus. Aggregate stats provide a great way to monitor the health of your overall training program
Learn about the course progress for each of your trainees. Get instant access to status, average score, and individual quiz scores. You can even click on each quiz and see which questions the trainee got wrong – and the incorrect answer they gave.
Review course data such as completion trends and average time spent in each course.
Analyse average quiz scores for more insight into each question.
Motivate learners, help them remember, and assess learning outcomes.
Motivate trainees and solidify the learning experience with quizzes and assessments in your Falconry courses. Falconry gives you all the tools you need to create effective quizzes before, during, and after your e-learning courses.
To ensure employees are understanding and retaining the material, add quizzes, assessments, and surveys to your courses.
Falconry has a wide variety of pre-built quiz options such as:
Along with quizzes, Falconry has powerful reporting to keep track of individual and group progress and to determine who may need additional assistance.
Streamline the learning experience with Falconry's SCORM compliant LMS
As a SCORM compliant LMS, Falconry makes it easy to create and deliver compelling learning content. Employees enjoy anytime, anywhere access to courses via their computer and iOS or Android mobile device. Easy access to beautiful content helps employees keep up with their safety, regulatory compliance, or product training.
Stay On-Brand with White Labeling
With our white level branding option, you can set up Falconry to match the look and feel of your organization. Simply create a custom domain and trainee dashboards within the LMS and your staff will never realize they're using an external solution. Existing employees use a solution that feels natural while new employees benefit from increased exposure to your brand.
Quickly Facilitate Training
Delivering training content to large groups of employees is seamless with the Falconry cloud LMS. Our authoring tool allows you to create courses using existing content in a variety of formats, including:
New Skills for the Modern Workplace
The Falconry learning platform is designed to help organizations overcome employee's learning challenges. Provide the right teams with the right content and keep each employee on track with automated emails. Find out why organizations big and small, across a variety of organisation, use Falconry Solutions to help their employees grow and improve.
The Falconry Platform is a Single Sign-On (SSO) enabled system, we use SAML (Security Assertion Mark-up Language) middleware to support identity provider applications.
We, at Falconry Solutions, provide an API that can transfer users and training results to and from your existing systems. Some of the API features include are:
Bulk User and Training Certificates Management
Our system provides easy management of your users, with user batches that can be added individually as well as in bulk. You can download a simple Excel spread sheet template that enables you to bulk upload your trainee details.
In addition to bulk user management, your organisation administrators can download certificates in bulk via our desktop application – again this will be downloaded in an Excel spreadsheet format.
The tools you use every day are important to you. Luckily, we work with lots of them. And we'll make it simple for you to integrate with Falconry so you gain even more value from all of your solutions.
Falconry Learning Management System designs and delivers scalable learning programmes that make learning and compliance engaging for employees.
Through innovative solutions, We solve important problems that makes an impact and build employees confidence and skills to manage emerging risks and future challenges