Empowering Transformation
We works with the world's leading organizations to create and protect the sustainable value of their business
Empowering Transformation
The world is changing fast - and organisations must trasnform to unlock their full potential.
We combine strategy, technology and management consulting expertise to help organisations succeed.
We help build resilient organisations, enabling you to create trust, unlock value, embrace new technologies and navigate risk with confidence.
Big Wins through Falconry Solution
Partnerships to transform businesses
Our Alliance Relationships
We've established partnerships with selected companies to better serve your needs. These relationships complement our strategy through execution capabilities and allow us to deliver multi-competency programs to solve your most critical business issues.
Whatever your focus – digitalisation of processes, greater innovation, or business transformation – Falconry Consulting and our Alliance partners are here to help.
Join our team, Make a change, and Make an impact
We're building a diverse, talented team to help achieve our goal of being the leading provider of Risk and Resilience solutions. Join us and you'll be part of an inclusive culture that allows risk and resilience professionals to thrive by nurturing bold and dynamic behaviours. Our investments in technology and innovation give our people the tools and skills they need to solve the important problems and create value for our clients.
Stay ahead in a rapidly changing world
We are a premier organisation that defines thought leadership in risk management and resilience solutions. We bring together leaders from industry and academia to draw actionable insights on emerging risks and future challenges.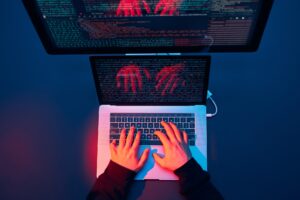 Introduction Awareness of Internet security issues is a benefit to all, from the seasoned systems administrator, to the home user paying a bill online or
Read More »
Through innovative solutions, We solve important problems that makes an impact and build employees confidence and skills to manage emerging risks and future challenges