All of our products have been designed to enrich, support, and connect every aspect of learning ecosystem.
ONLINE & BLENDED LEARNING
Falconry EdTech Platform provides the essential digital foundation for learning, whether students are in face-to-face, blended, or remote environments. It's the classroom that goes where you go.
Intentionally designed digital learning powers every student's growth—at home and in the classroom. Enter the Falconry EdTech platform, which keeps teachers, students, and families learning and communicating from everywhere.
Platform for teachers, students, and parents
Access on desktop, laptop or smartphone
Accessible from anywhere, anytime
We provide education strategy consulting services to related organisations, including non-profits, foundations, training and consulting firms, digital learning providers, corporate universities and private equity firms. Our education experts help organizations and institutions set a bold ambition, cultivate talent, and deliver proven technology and innovation initiatives, all while managing costs.
Training & Change Management
Customised consultation and targeted coaching can help you meet pedagogical goals across your organisation. We can tailor both the content and the experience to support you in increasing platform adoption, student engagement, and other specific initiatives.
Implementation & Support
Our technical team will guide you through implementation to set you and your users up for success. Post-implementation, our technical support team will be available to provide quick resolutions to questions and issues as & when arise.
Integration Services
We can enhance your technology experience with custom tools and functionality, offering unique integrations and in-depth reporting services.
Instructional Design
Whether you're starting from scratch or revamping existing content, our instructional design team can help. Choose from ready-made templates, customized content, or consulting with a design expert to take your course to the next level.
Data Analysis
We understand the importance of data for the success of your students and the health of your institution. We provide exceptional consulting, reporting, even managed data services. Our technical team also can provide support to help you make better data-driven decisions.
Professional & Highly Skilled Team
Our experts are here to help you set your learning technology strategy in motion, support your educational initiatives, enhance engagement, and continually assess ways to improve both the teacher and student experience.

From the core of technical support to the implementation of new products to strategies focused on the "people side" of change and everything in between. Our proven framework and tools drive exceptional adoption of the Falconry Edtech platform with teachers, students, and parents.
Stay ahead in a rapidly changing world
We are a premier organisation that defines thought leadership in risk management and resilience solutions. We bring together leaders from industry and academia to draw actionable insights on emerging risks and future challenges.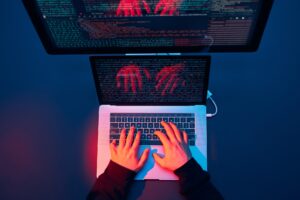 Introduction Awareness of Internet security issues is a benefit to all, from the seasoned systems administrator, to the home user paying a bill online or
Read More »
Meeting your Expectations
When you're not sure what needs to be done, we can step in where necessary, providing dedicated support through every step of your business journey.
Big or small, we can provide invaluable support for the day-to-day operations of your business, to ensure that operational excellence achieved efficiently and effectively.
We offer a bespoke service, taking the time to understand you and your business and working as a seamless extension of your team to provide realistic solutions without the overheads.
Our clients are at the heart of everything we do, and our partner-led approach means you're always able to reach senior decision-makers as and when you need to.
Want to know what else we do
Through innovative solutions, We solve important problems that makes an impact and build employees confidence and skills to manage emerging risks and future challenges